Marine Bone Discovery® was called a "Real Breakthrough" for Building Strong Bones by Former Astronaut Edward Gibson.
His formula uses a blend of unique sea nutrients to repair your bones 3.5 times faster than regular calcium, helping you…
Significantly increase bone density and strength
Avoid a life changing break or fracture
Reduce loss of vital calcium in postmenopausal women
Speed up recovery for breaks and fractures
Improve DEXA scans and reduce bone pain
Avoid nasty side effects from prescriptions
Order today, and you're backed by our Lifetime Money-Back Guarantee.
Source: Rousseau M, et al. The water-soluble matrix fraction from the nacre of Pinctada maxima produces earlier mineralization of MC3T3-E1 mouse pre-osteoblasts. Comp Biochem Physiol B Biochem Mol Biol. 2003 May;135(1):1-7
GET IT NOW – RISK FREE
Rich in 73 sea minerals, our new Astronaut's formula gives your bones the nutrients they crave… it includes…
Pearl calcium is the rarest source of calcium on earth. It's rich in 17 amino acids, 31 sea minerals, a rare highly bioavailable calcium, and special healing proteins.

It's so powerful, it actually mimics the structure of human bone. This helps it repair weak points on your bones 3 ½ times faster than "rock", "algae" or even "coral" calcium.

Nothing can do what this youth-enhancing discovery does, improving your crucial inner and outer bone density.

Called "Laminaria japonica," it was hand-picked and eaten daily by ancient people on the island of El Hierro.

When scientists studied the remains of the inhabitants of El Hierro, amazingly only one had signs of osteoporosis.

They then compared this to Grand Canaria, a neighboring island who ate mainly grain, similar to our modern diet. Shockingly, 48% of the population had serious bone decay.

This scientific study showed just how revolutionary Laminaria japonica is in protecting your bones from serious bone damage and decay.

Harvested under an exclusive license in frigid Icelandic waters, our red algae is so delicate it has to be hand-picked by divers.

These branches flow in the current and soak in invaluable sea-based micro-nutrients that your bones desperately need.

In a study of over 433 participants, our mineral-rich red algae was shown to stop calcium loss in post-menopausal women.

Miraculously, it does this by delivering the 73 crucial minerals in exact proportion to what your bones need.

Natural Vitamin D: This key vitamin increases calcium absorption in your bones by up to 71%.

Ionic Magnesium: Critical to your bones and joints, it helps you absorb more calcium. Incredibly, 68%of Americans do not get enough of it.

Boron: Boron helps stop calcium leaching and steadily replaces the bone you lose every month.

Vitamin K: Remarkably, it improves bone density and ensures calcium is absorbed in your bones and not your heart.

Phosphorus: It is just as important as calcium. That's because 87% of your body's phosphorus strengthens your bones and teeth.
Our exceptional formula gives you what you need to break-proof your bones well into your 80s and 90s.
Astronaut Edward Gibson and Head of Bone Research Calls Marine Bone Discovery "A Real Breakthrough!"
GET IT NOW – RISK FREE
Dr. Bradley Schaeffer, Star on the Dr. Oz Show, says Marine Bone Discovery® has "The potential to help millions across the USA!"
That's not all – hundreds of real people have seen excellent improvements in their bone health…
Alexandra Serebo of Greensboro, North Carolina says, "I am blown away!"

"After a couple of months of using Marine Bone Discovery, my doctors say my X-rays have improved so much more than with the man-made treatment options I was on for over a year."

Violet Evans of Toledo, Ohio Says Her 2-Year Bone Density Tests Were Extraordinary

"I have been using Marine Bone Discovery for about 6 months and just had my 2-year bone density test. I have to say I am AMAZED by my results! Also the pain in my hips has subsided greatly!!"

Elizabeth Walsh of Rockland, Maine Says She's Moving Easily and Her Osteoporosis Pain Is Almost Gone.

"These have helped so much with my osteoporosis pain. They are easier on my stomach than any other calcium I've ever tried and I feel a lot better, so I move more without fear of falling."

Margaret Walker from Huntington, New York reports..."No More pain."

"It works fast! Within 2 days. No more pain. Also, no more upset stomachs! "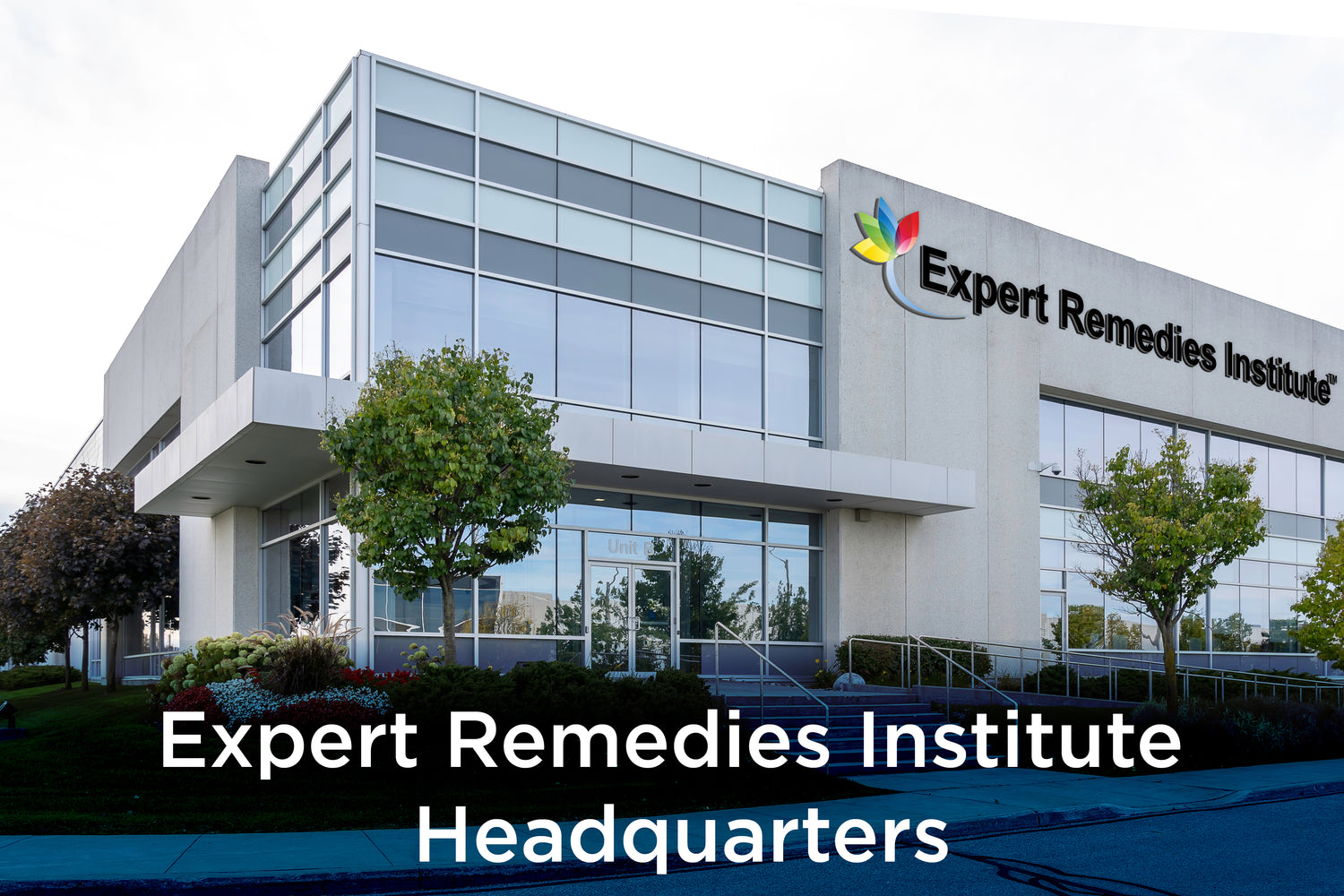 We're so confident our formula will work for you, it comes with a Lifetime Money-Back Guarantee
Others give you a 90- or 180-day guarantee, banking on the fact you'll order and forget to return the product if you don't get real results.
That's why we offer our guarantee for a lifetime.
This shows the confidence we have in Marine Bone Discovery® really working for you.
Return your order at any time for any reason—a month from now or 5 years from now. You'll get every penny back!
Our friendly Pennsylvania-based reps will quickly issue you a refund, no questions asked. I guarantee it!
Eliminate Stubborn Health Problems with Marine Bone Discovery®
HEAL after a bone break or fracture

Our advanced formula includes 73 minerals that your bones need to speed up the healing process after a break or fracture. This is in addition to pearl calcium, which is rich in special signaling proteins that stimulate new bone growth.

IMPROVE bone density & strength

Marine Bone Discovery's® ionic mineral blend promotes youthful flexibility as your outer bones begin to completely remineralize.

All while your inner bones absorb the crucial nutrients from our sea-based ingredients.

STRENGTHEN nails & hair

The rich pearl calcium in our formula helps stimulate collagen production which is vitally important in helping strengthen your nails, teeth, and bones.

ENJOY the activities you miss

Everything from pillow fights with the kids, to bowling with the family, to late walks around the neighborhood with friends.

The fear of a break or fracture doesn't have to linger in the back of your mind. Nothing is off the table anymore. Just as it should be!
Marine Bone Discovery® is Made in America and double tested for Purity, Potency, and Safety
Welcome to the home of our 423,000 square-foot NSF, CGMP certified, FDA inspected production facility.
We work with the best manufacturer in the business to ensure Marine Bone Discovery® is the most potent and pure formula available.
We Double-Test All Ingredients Prior to Being Added to Our Formula
Then our final production batch of Marine Bone Discovery® is tested again, to make sure it's up to our standards.
Unlike notorious "private label" supplements, we work with award-winning scientists and formulators to create completely unique formulas not available anywhere else.
That's why you get real results with Marine Bone Discovery®
Your Most Important Questions Answered Below
When can I expect to see results for Marine Bone Discovery®?

It doesn't matter what your current age is, how bad your bones are, or how rotten your genetics are, this discovery starts working in a few days to begin…

✔ Improving your inner and outer bone density, stopping your bones from getting weaker.

✔ Supporting the creation of healthy new bone cells—and actually restructure and improve damaged bones

✔ Fighting back against the nagging osteoporosis pain you're experiencing

✔ Improving flexibility and mobility, letting you be much more active and move with much greater ease

✔ Lowering signs and symptoms of inflammation, reducing pain across your body

Our unique formula's golden nutrients give your bones exactly what they need to maintain sturdiness and strength well into your later years.
What's your secret ingredient?

It's not just one magic ingredient with Marine Bone Discovery… With our fast-acting Marine Bone Discovery® formula, you get clinical doses of:

Rare Pearl Calcium, that begins to re-mineralize bones in just 5 days. All providing your body with the vitamins and minerals it needs to boost your bone density.

Red Icelandic Algae, Rich in 69 sea minerals that strengthen and rebuild inner and outer bones. Highly compatible with the makeup of human bone, this rare algae presents the perfect building blocks to completely transform your bone health, strength, AND density.

Canary Islands Brown
Algae, that includes a spectrum of minerals needed for healthy bones that withstand the tests of time. This algae is widely believed to be the reason why one island had perfect bones, while the other suffered from endless bone complications!

As well as 5 additional key minerals and vitamins in the exact doses your body needs to build the perfect bones.

Importantly, I include all 8 of the clinically-tested ingredients I mentioned in Marine Bone Discovery®…

At the same dose levels that
worked so effectively.

This means you could get the same remarkable results…starting in as little as a few days.
Will I feel a change in my health?

With Marine Bone Discovery® you won't just see real results, you'll finally feel free from the looming fear of a serious bone break or fracture.

With Marine Bone Discovery®, you get the same potent doses of clinically-tested Pearl Calcium, Rare red algae, and Organic Brown Algae, shown to be so overwhelmingly effective on real people.

This way you can see the same results, giving you the nutrients your bones need to thrive into your 80s and 90s.

Do you have clinical research on your ingredients?

The exceptional combination of exceptional nutrients in Marine Bone Discovery® is backed by over 23 gold-standard clinical studies published in sources like the MAYO Clinic, Cleveland Clinic, the National Library of Medicine, Harvard Health, and the National Women's Health Network.
Are the capsules hard to swallow like others?

No, ours are very easy to swallow. We were very careful to make sure they were.
What's my next step? And tell me about your Lifetime Guarantee?

You have 2 ways of ordering. First, by toll-free phone 1-855-271-3580. We're open 24 hours a day, 7 days a week.

Second, by Scrolling down to get your supply. Do whatever is easiest for you.

Try Marine Bone Discovery® without risking a penny.

Our Lifetime Money-Back Guarantee never expires. Return it at ANY time for ANY reason. You have ZERO RISK!

This shows the confidence we have that Marine Bone Discovery® can really work for you.
Top Medical Institutions Warn Bone Density Sharply Declines After 35
CNN reports one in three adults 50+ die within 12 months of suffering a hip fracture:

"One in three adults aged 50 and over dies within 12 months of suffering a hip fracture. The risk of death remains increased by 5-8 times for the next ten years."

The National Institutes of Health reports $50,508 in bills…

"The total annual medical costs associated with hip fractures is $50,508 per patient."

The world-famous Cleveland Clinic says Bone Density Declines after 35…

"After age 35, bones begin to break down faster than they build up. Even in a healthy person, bone density decreases throughout life."

The world-renowned Mayo Clinic warns against cheap calcium supplements…

"A review of studies found that low grade calcium supplements increased the risk of heart disease, particularly in healthy, postmenopausal women."
When You Order Today, You'll Receive These 6 Excellent Free Gifts, a $237 Value
173 Five-Star Reviews Says Marine Bone Discovery® is Really Working for real people.
Sally Marco says, "I feel better, I move more!"

"These have helped so much with my osteoporosis pain. They are easier on my stomach than other calcium supplements and I feel better, so I move more."

Linda Parsons, "It's made from ingredients your body can absorb!"

"I could tell this product was working because right away my fingernails started to get stronger. I liked that it is made from ingredients that your body can absorb, and will not just stay in your arteries."

Kevin Shin, Grandfather of 3 from Cape Coral, Florida says…" Great Product, Highly Recommended!"

"I had a bone density scan and was told to add calcium to my diet. I read the reviews and gave it a shot. It works because my nails have grown like never before... I can only imagine how my bones are doing! Lol. Great product - highly recommended. Thank you!"

Susan Campos, "She really feels the difference!"

"I bought this for my mother and she has reported feeling better after the first week. She is a lot more active with more energy. She says she really feels the difference."

Sheri Cordwin,"I love Marine Bone Discovery!"

"It's been difficult finding calcium supplements that work. These are working because my teeth, nails, and hair are getting stronger. I love Marine Bone Discovery!"

Mary Sherman, "This is a game-changer."

"I like the fact its working throughout my body.
I'm really seeing a difference.
This is a game changer.
Pearl calcium is the best number one."

Donna Mccarthy, "My bone scans have improved so much more…"

"I had low bone density after 15 years of taking corticosteroids daily. After a couple of months of the Marine Bone Discovery, my doctors are surprised that my X-rays have improved so much more than with the prescription meds I was on for over a year. My nails are noticeably less prone to breaking, too."

Eleanor Lombardi, "It is easy to swallow…"

"Not only does it have good ingredients, it is a fair price for 3 bottles. Easy to swallow with no stomach upsets. I'm 65 and know I need to take better care of my bones, and glad I found this to help."

Kristin Hammond, "It has high quality ingredients that really work!"

"As a woman who is needing more calcium as I age, I love this product. It has high quality ingredients that really work. The capsules are easy to swallow and I don't detect any strong taste or smell. I am going to order this again. 5 stars!"

Joyce Spicer: "I feel very good - I want to keep taking it"

"After my menopause, I suffered a lot from bone problems. Within one week, I feel very good. I want to keep taking it. I love all the blends of the vitamin which I need most."
for 1 month supply
+180-days guarantee
TRY IT NOW WITH OUR LIFETIME GUARANTEE